Accommodation Options
The Grand Hotel Berti and the Hotel President, both sharing the same location and amenities, are two partner hotels with a reserved price for the Conference participants.
Situated facing the sea, the Grand Hotel Berti***** provides a unique combination of comfort and nature. This hotel features 118 rooms, 12 suites, a large restaurant, a wide golden sandy beach, a private park, and a private covered garage.
Meanwhile, the Hotel President**** is the perfect choice for those seeking relax or immersion in nature. This hotel boasts 12 floors, 252 rooms, a large and sunny restaurant, a pure and very wide beach, private parkland, and a private covered garage.
How to Get There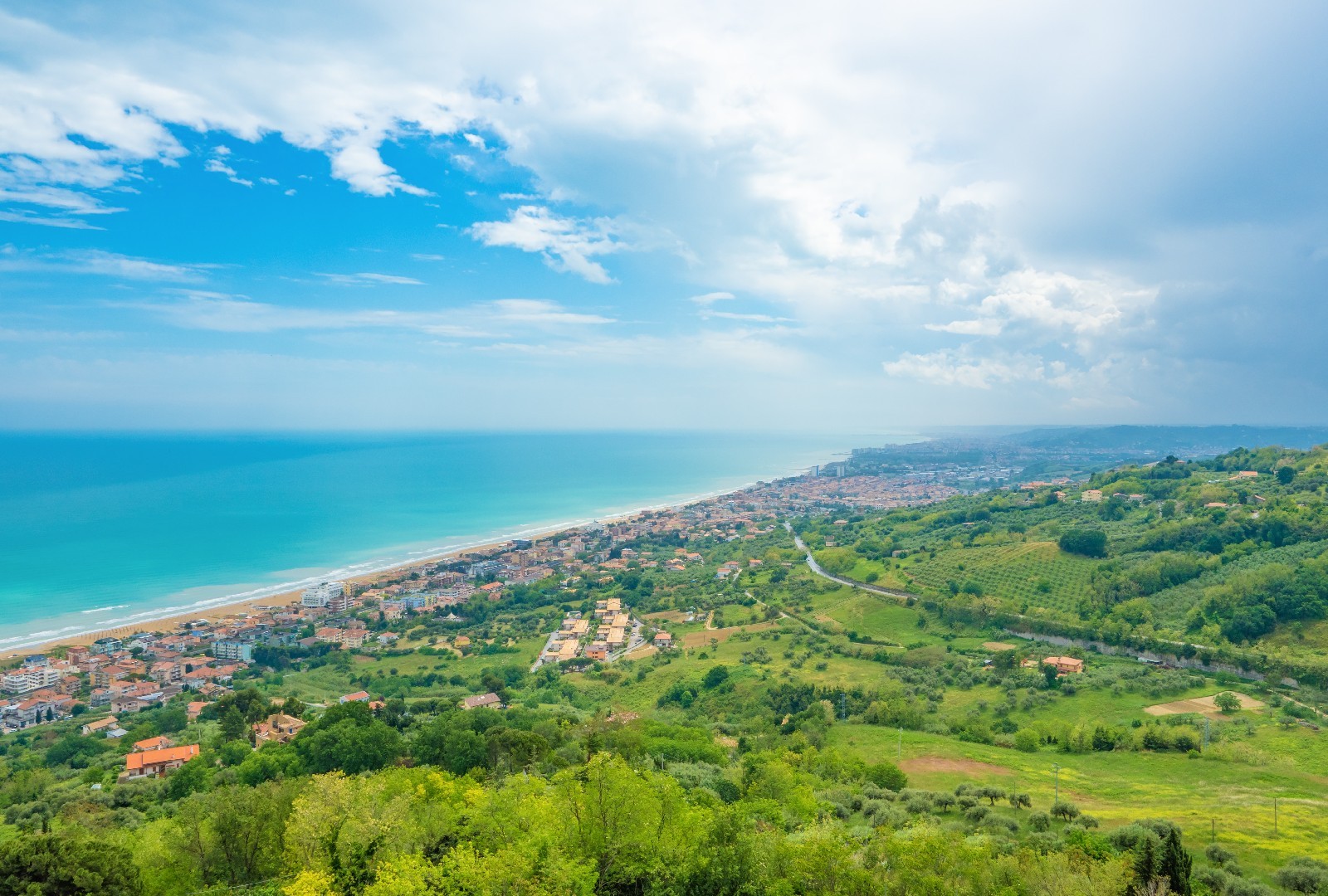 From major Italian airports, shuttle buses will be organized for direct transportation to the conference venue. Details about this service are available here.
Useful Links:

Local Guide
The Abruzzo region is renowned throughout Italy for not only its stunning landscapes, stretching from the picturesque coast to the majestic mountains, but also for its rich culinary heritage. Whether you're exploring the coastal towns or the charming hinterland, you're sure to indulge in a plethora of delectable 'abruzzesi' dishes.
Coastal cuisine predominantly features fresh fish, while inland delicacies showcase authentic meats and cheeses. Pair your meals with the region's superb wines, which are made from the Montepulciano grape that is abundantly cultivated here.
You simply cannot leave Abruzzo without trying some of its signature dishes, such as the flavorful "brodetto," a hearty fish soup with tomatoes, or the mouthwatering "arrosticini", succulent skewers of grilled lamb. Once you savor the distinct flavors of Abruzzo cuisine, they will forever be etched in your memory.