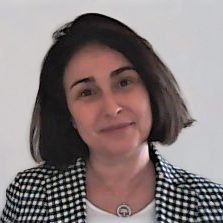 Dear Colleagues,
I am delighted to invite you to the GeoVet 2023 International Conference, which will take place in Italy from 19 to 21 September 2023.
GeoVet 2023 will continue the tradition that, since 2001, has brought together researchers, domain experts and industry representatives from all around the World to share the latest advances in spatial epidemiology and spatial statistics, as well as innovative solutions and applications developed in veterinary medicine, public health and food safety sectors.
Experts from different disciplines will share their knowledge and perspectives, promoting multi-sectoral approaches to provide tools and methodologies for analyzing and visualizing data originating from diverse sources under a One Health approach.
The leading title of GeoVet 2023 "Expanding Boundaries: Interdisciplinary Geospatial Research for the One Health Era" aims to be a manifesto to expand our horizons, improve our collaborations in areas previously considered far from veterinary medicine, and strengthen communication across different sectors. These goals will be key to address health issues in the human-animal-plant-environment interface.
With keynote talks, scientific sessions, workshops and poster presentations, GeoVet 2023 will host roundtable dialogue with representatives from the 'quadripartite' (FAO, WOAH, UNEP, WHO), during which the needs and perspectives of the International Organizations will be discussed in light of the possible collaborations and solutions that the GeoVet's scientists may provide.
I really hope you can join us for GeoVet 2023 and that you can take this opportunity to contribute your expertise, learn about current research in related disciplines and partake in stimulating and productive discussions.
At the same time, I'm sure the Italian hospitality and the beauties of our territory will offer the opportunity to enjoy your stay in Italy.
With my warmest regards
Annamaria Conte
Chair of the GeoVet 2023 Conference
______________________________________________
Head of Statistics and GIS Unit of the National Reference Centre for Epidemiology, IZS-Teramo